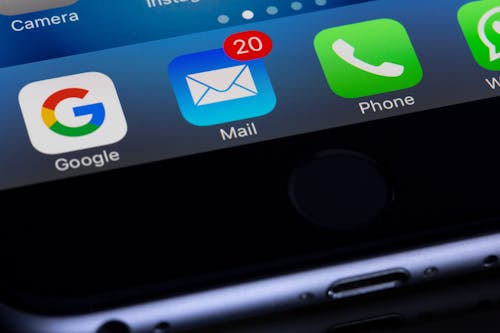 I guarantee you aren't making the most of Email Marketing.
But that's ok, because I'm here to tell you why you should pay more attention to it, and give you actionable steps to improving your email game. Let's go! 👇👇
Emails are an incredibly powerful and versatile tool that you can use to:
Build real, lasting relationships with your audience
Promote your products to an engaged community
Own your results.
Make money on autopilot
Let's look at these in more detail, and why you should care about them.
1. Building a community
With an email list, you get the chance to curate your community.
The content you send will attract people who are passionate about the same things you are.
You can build a direct line of communication to people who resonate with your content and products.
Your audience are all highly-qualified leads who are receptive to buying the products you offer.
2. Sell your products
People like to buy from people. A good email should read like a conversation between friends.
With modern email platforms (more on these later) you can take advantage of personalisation options to make your emails seem like they're sent 1 to 1.
Tell a story. Tell jokes. Be a person, and you'll find that people trust your judgement. Ultimately, it leads to more sales - and more money in your pocket.
3. Own your results.
With email, your success is not dependent Twitter/Instagram's algorithms. Hootsuite says that only 5.5% of your social media audience see your content.
That's a lot of void-shouting you've been doing.
You get out of email, what you put in. If you spend time learning the craft, email will pay you back handsomely - it's estimated that email marketing has a 4200% ROI.
That's $42 back for every $1 put in (source)
Seems pretty good value to me.
4. Money on autopilot
People don't realise the options on offer for email marketing. Even if they do, they're probably not taking full advantage.
Setting up automations and workflows (every platform has their own name for this) to target people at every stage of your funnel.
As an example, you can segment your new subscribers and send them automated emails for the next 7 days. You can do the same thing to upsell a new course to people who have previously purchased from you.
The possibilities and opportunities are endless.
Set it, forget it, and make money while your email list works for you.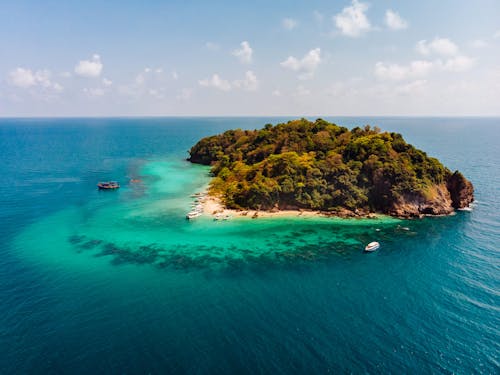 The catch? You have to put the effort in.
Look, I get it. Everyone else is neglecting email for the same reasons you are.
This is your competitive advantage.
This is your moat.
Given time, your email list becomes an island.
An island that only you have access to.
If you're still worried, allow me to ease your mind:
You can get started for free (no upfront cost)
Once set up, your automations will bring you revenue automatically
Even a small audience can bring in $$$s
Do you have 30 minutes spare a day? That's more than enough time to write and send an email.
"Ok, I'm sold. What do I do next?"
There are two things I recommend doing right away:
1. Sign up for an email platform.
The platform you use will help you craft custom landing pages to get your followers to subscribe to your list, as well as handling email creation with pre-made templates, and much more.
Personally I can vouch for:
2. Purchase the
The content in this course will take you from email zero to hero in no time at all.
Learn from Hero Journey, who has tried, failed, iterated, and perfected his email skills to bring in sales and subscribers on a daily basis.
Not only does the Email Starters Playbook explain how to create killer content every. single. day..
But it provides you with the framework to build awesome automations to keep the money rolling in.
With 100% ⭐⭐⭐⭐⭐ ratings, you really can't go wrong.
If you have any questions at all about getting started with Email Marketing, I am more than happy to answer them! DMs are open on Twitter @WealthAmpd.
Happy emailing!
-Harry@WealthAmpd